Central Park Carriages is a company that offers Central Park horse and carriage rides through the beautiful Central Park in New York City. This unique experience allows visitors to explore the park in a leisurely and romantic manner, taking in the stunning natural beauty and historical landmarks that the park has to offer.
Central Park is a vast and diverse green space, covering over 800 acres in the heart of New York City. It is home to a wide range of landscapes and features, including wooded areas, meadows, ponds, and waterfalls. The park is also home to many iconic landmarks, such as Bethesda Fountain, Strawberry Fields, and the Central Park Zoo.
Central Park Carriages offers a variety of horse and carriage tours that cater to different interests and schedules. Whether you want to take a leisurely stroll through the park or embark on a more comprehensive tour of its landmarks, there is a tour option for you.
One of the most popular tours is the 30-minute "Central Park Highlights" tour. This tour takes you through some of the park's most iconic landmarks and includes a stop at Bethesda Fountain, Strawberry Fields, and the Central Park Zoo.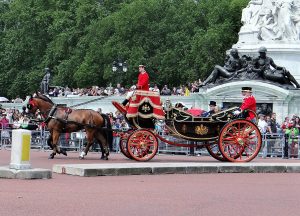 If you want a more in-depth tour of the park, the 60-minute "Central Park Carriages Tour" is an excellent choice. This tour covers all of the highlights of the park, including stops at Bethesda Fountain, Strawberry Fields, the Central Park Zoo, and many more.
Central Park Carriages also offers private tours for those who want a more personalized experience. These tours allow you to customize your route and stops to suit your interests and preferences.
One of the best things about Central Park Carriages is that the tours are conducted by knowledgeable and friendly tour guides who are passionate about the park. These guides are happy to answer any questions you might have about the park and its history.
One of the main attractions of Central Park Carriages is the horse-drawn carriages themselves. These charming and elegant carriages are perfect for a romantic outing or a special occasion. The carriages are well-maintained and comfortable, and the horses are well-trained and treated with the utmost care.
Central Park Carriages is a great way to experience the beauty and history of Central Park in a unique and memorable way. Whether you're a local or a visitor to the city, a horse and carriage tour is a must-do activity in New York.
Overall, Central Park Carriages is a unique and exciting way to explore the beauty of Central Park. Whether you are looking for a romantic ride, a family outing, or a group tour, they have something for everyone. With their commitment to sustainability and animal welfare, you can be confident that you are supporting a company that values the well-being of both their horses and their customers. So why not take a ride and experience the magic of Central Park in a whole new way?